Regular price
Sale price
$160.00
Unit price
per
Sale
Sold out
The starting point of Poured Collection was an interest in visualizing the making process. The material is mixed together with a little bit of pigment, which when poured into a mould flows together and creates its own patterns, making every object unique. The collection is handmade in Copenhagen and available through selected design shops around the world.
"The pattern is like a frozen moment. It captures the time of creation and is a very visual expression of how it's made. It's a story of every movement you make when you're casting." – Troels Flensted.
Use the bowls and plates to hold personal items such as keys or jewelry. Use it as a centerpiece on the table for fruit or simply admire the unique pattern with nothing in it.
Every Poured Bowl is handmade in Copenhagen. 
Material: Mineral powder, water-based acrylic polymer & pigments. It is sealed with a food-safe sealant to repel water and dirt, but it is not recommended to use it for oily foods or liquids of any kind, or washing in the dishwasher.
—
POURED BOWL – LARGE
Dimensions: 19x5.5cm
Weight: 1.5 kg
—
POURED BOWL – OVAL
Dimensions: 20x10x3 cm
Weight: 0.8 kg
—
POURED BOWL – SMALL
Dimensions: 10x4.5cm
Weight: 0.6 kg
—
POURED PLATE
Dimensions: 30x3cm
Weight: 1.5 kg
—
Share
View full details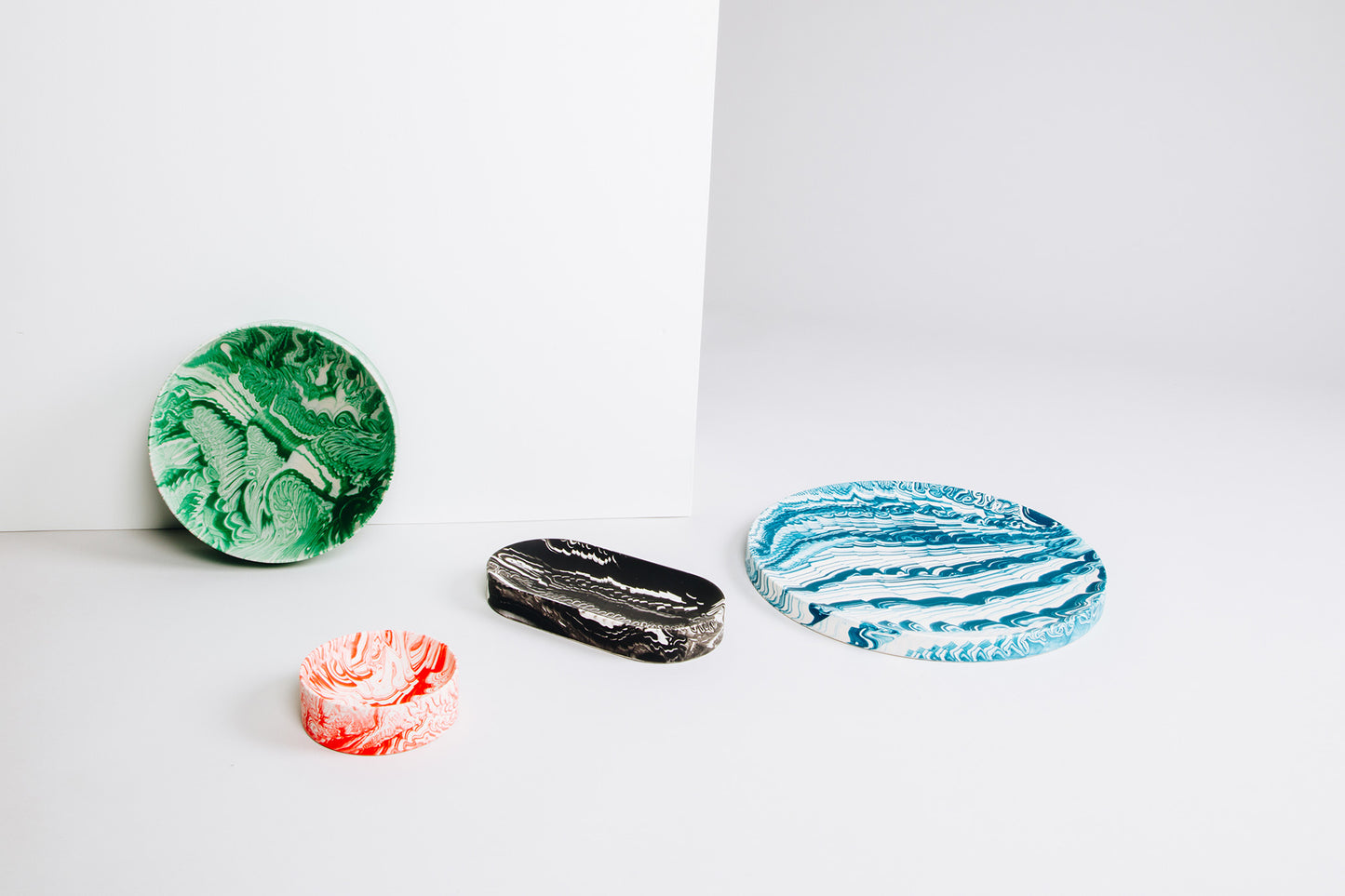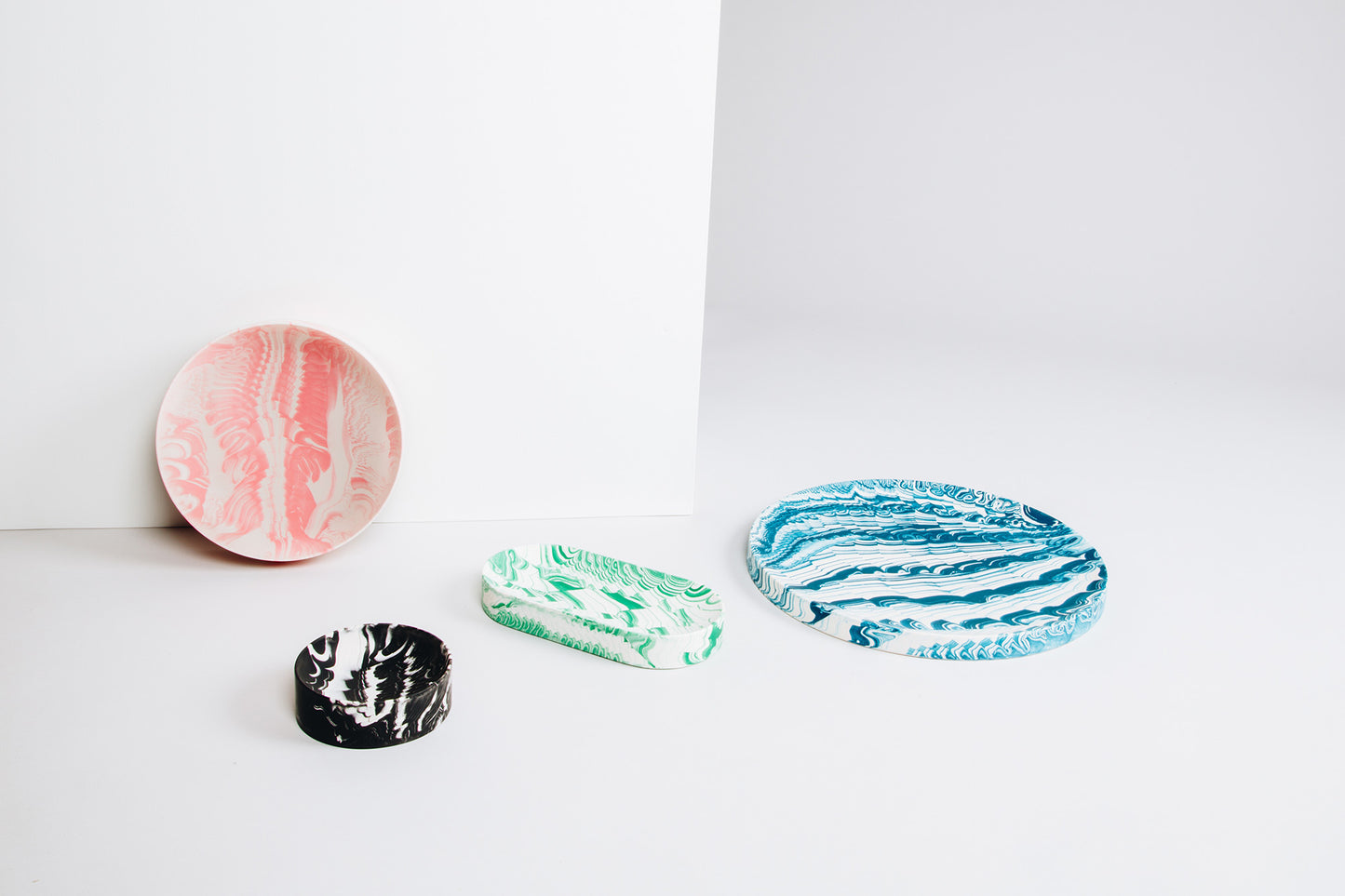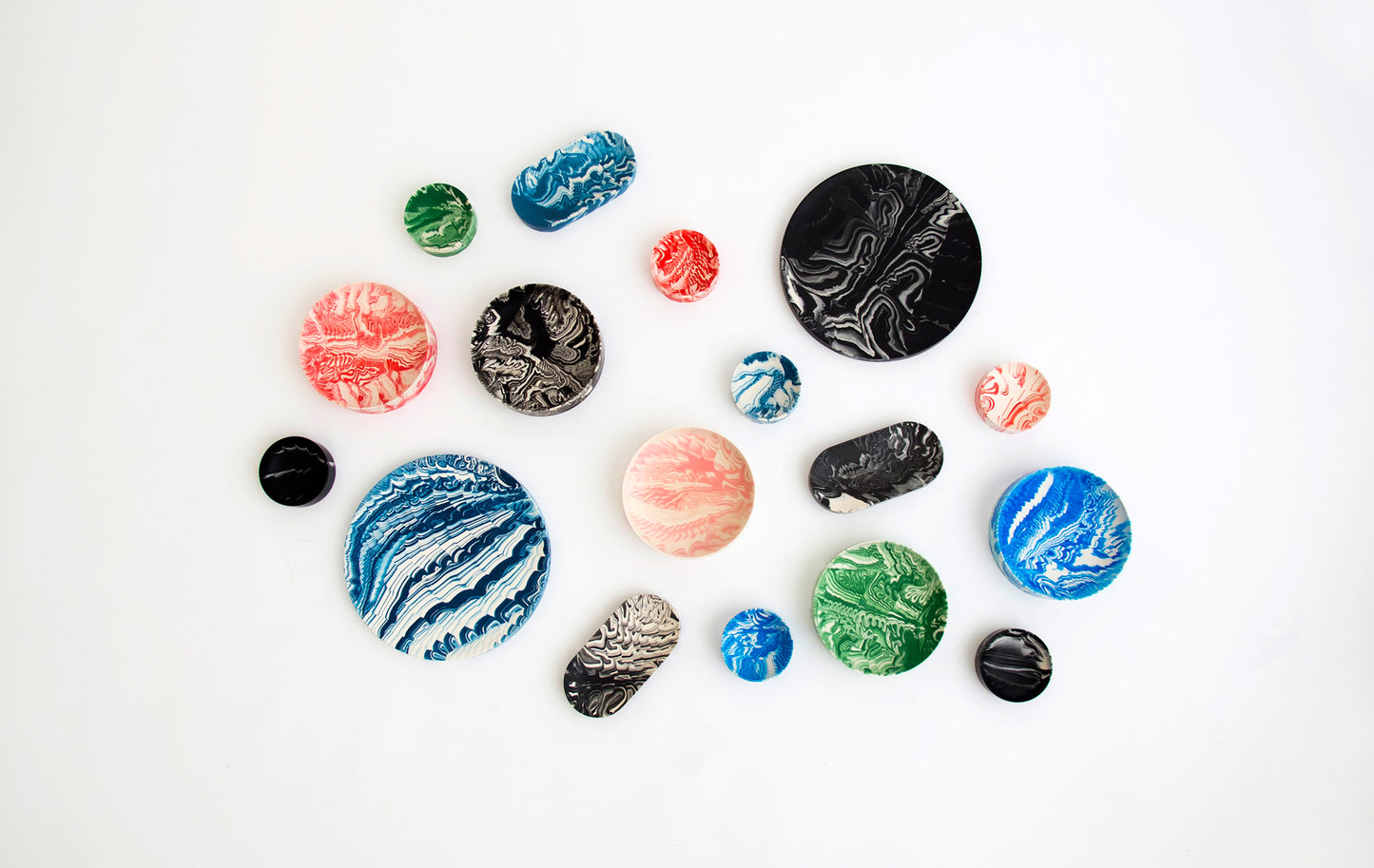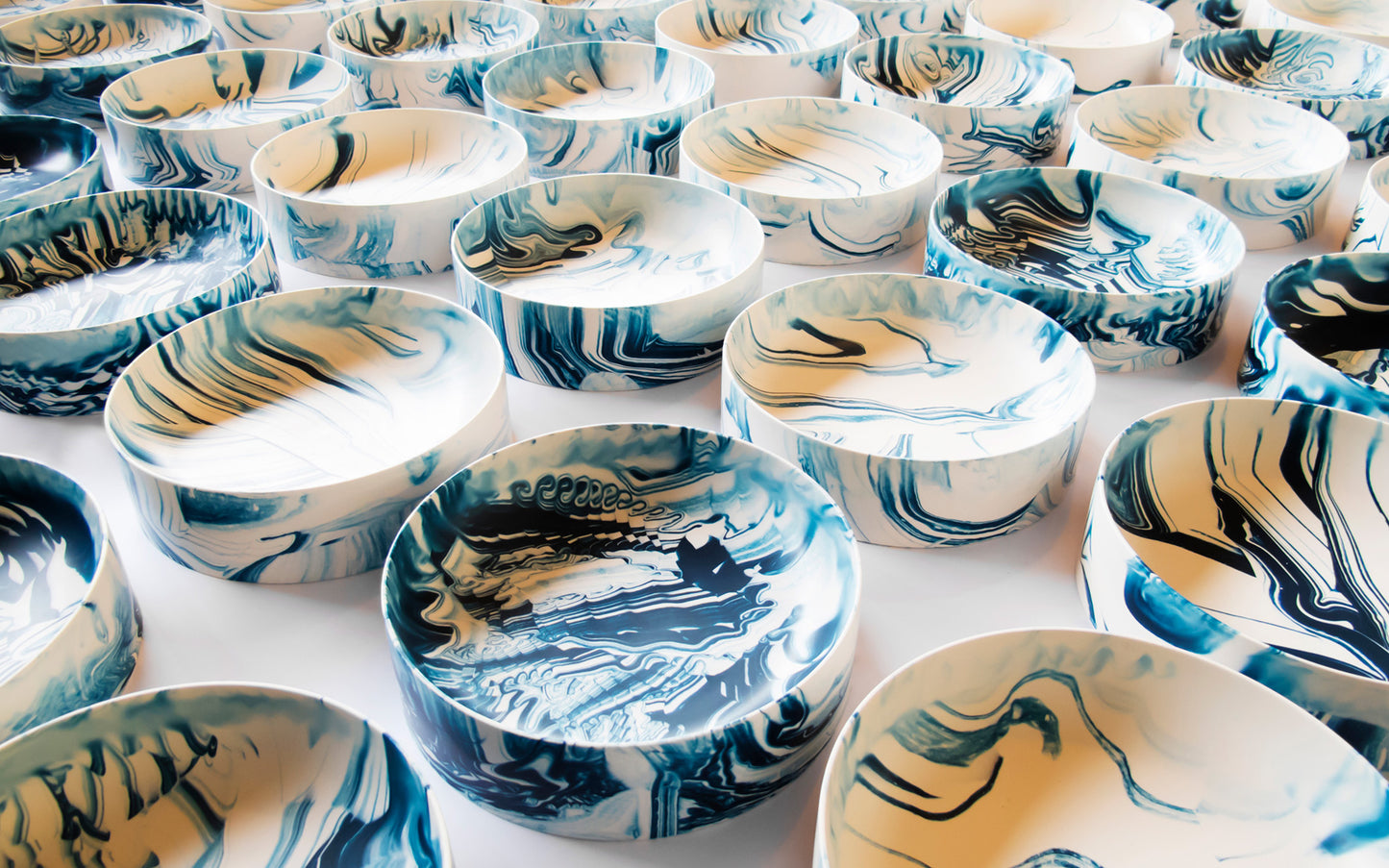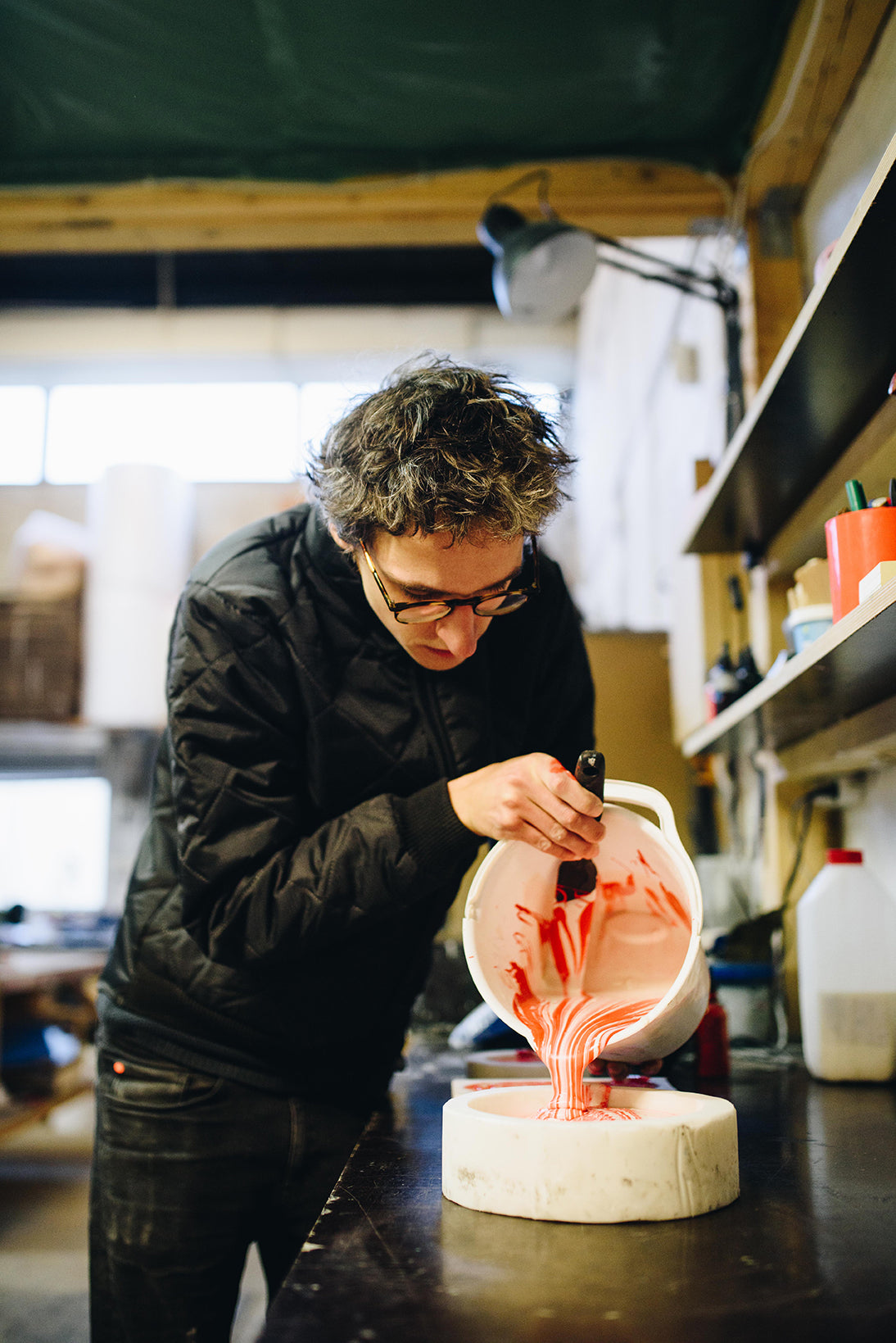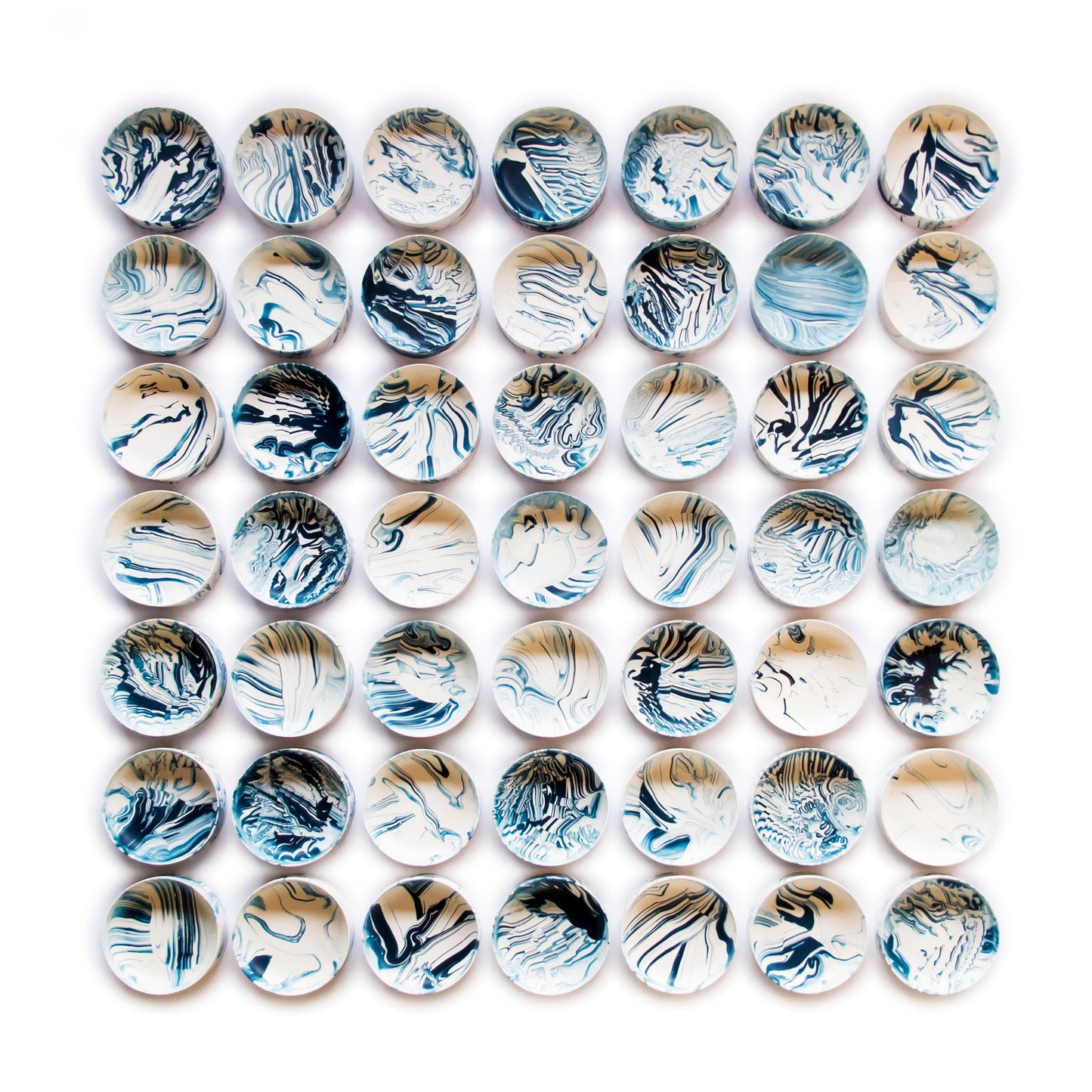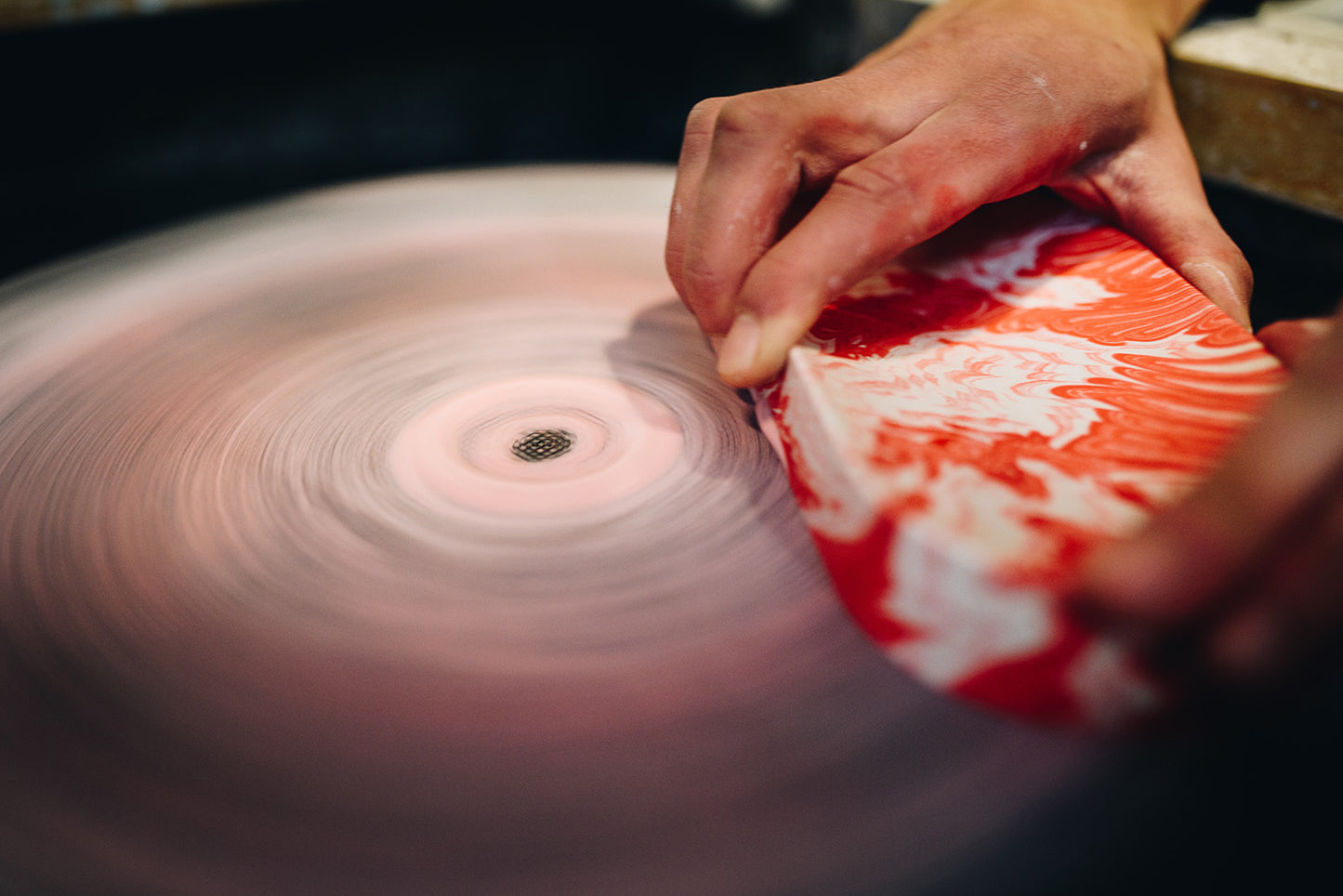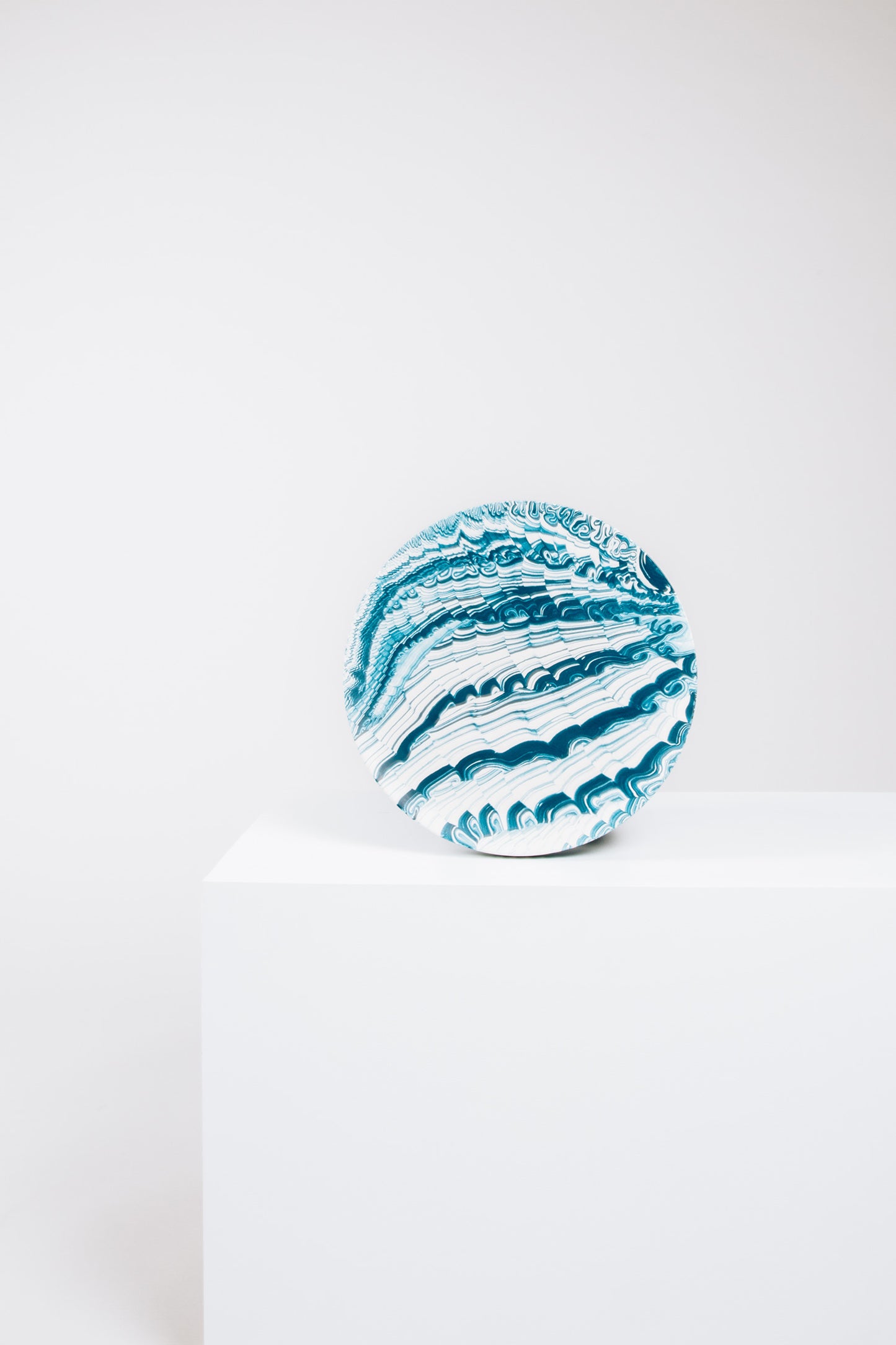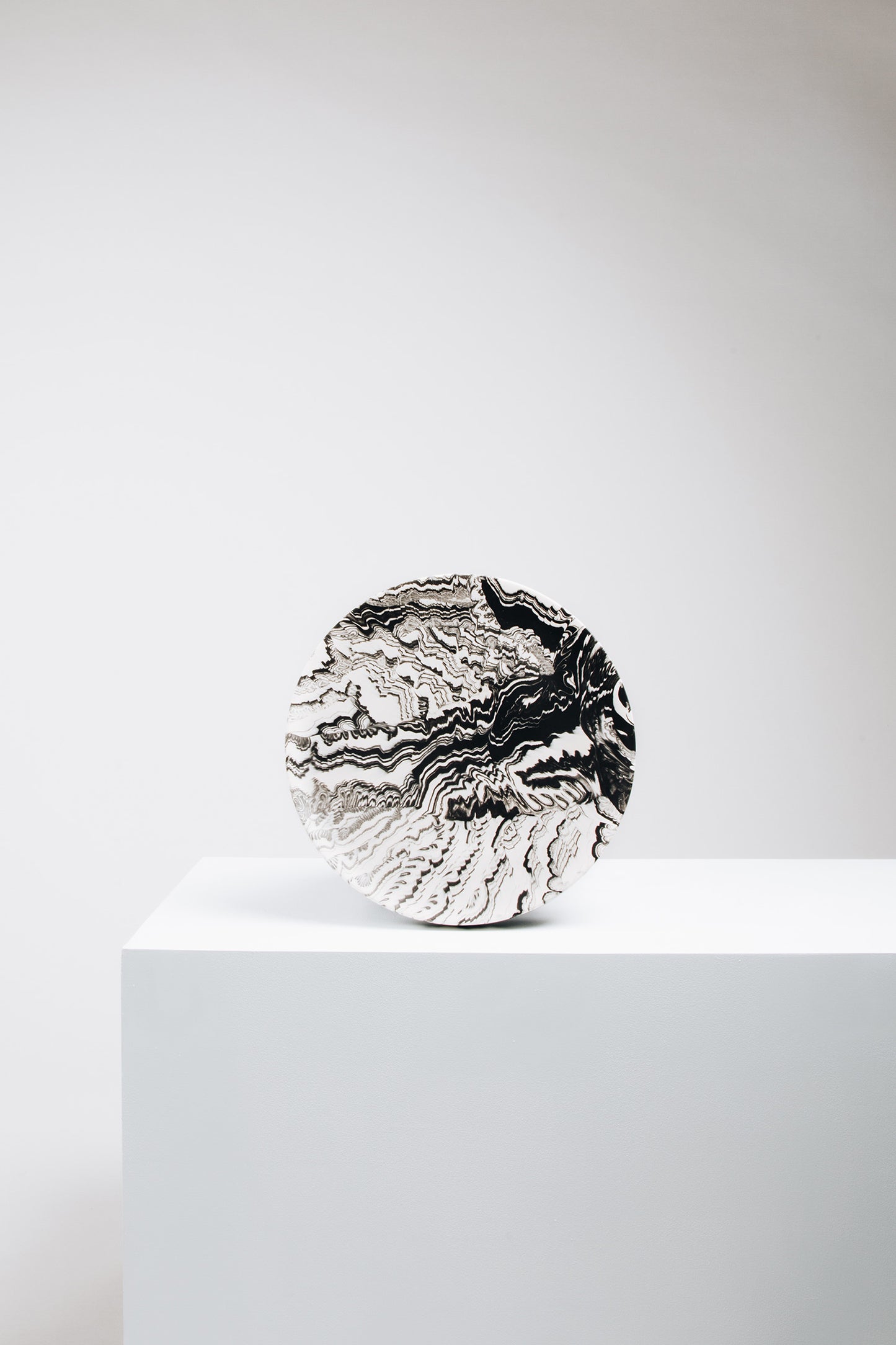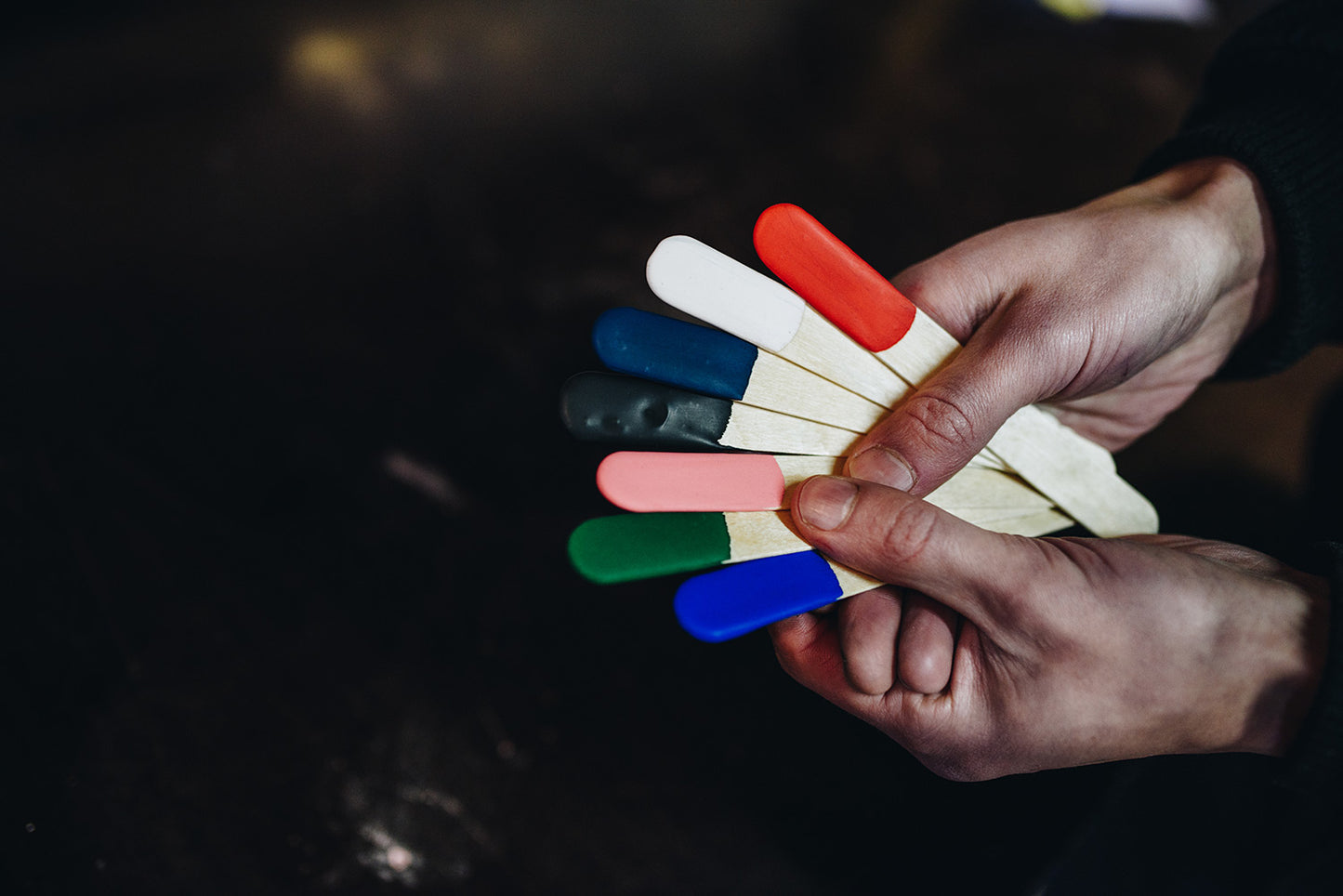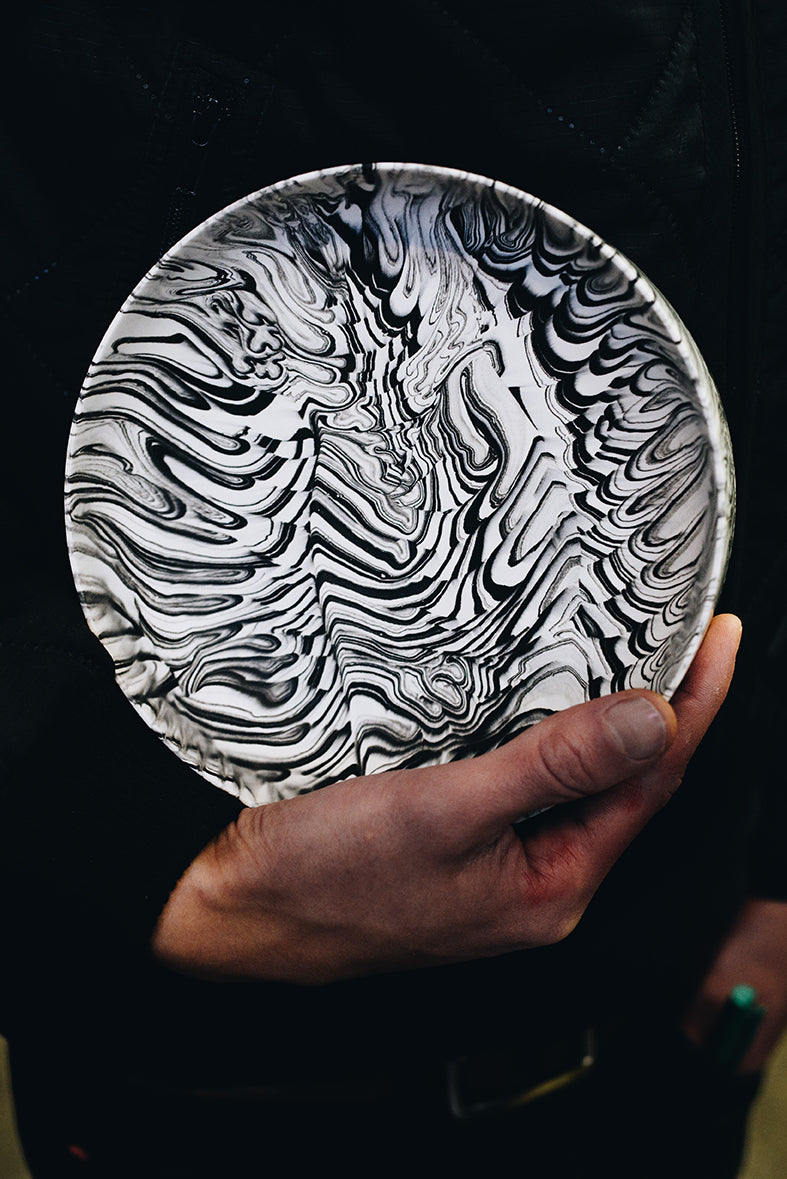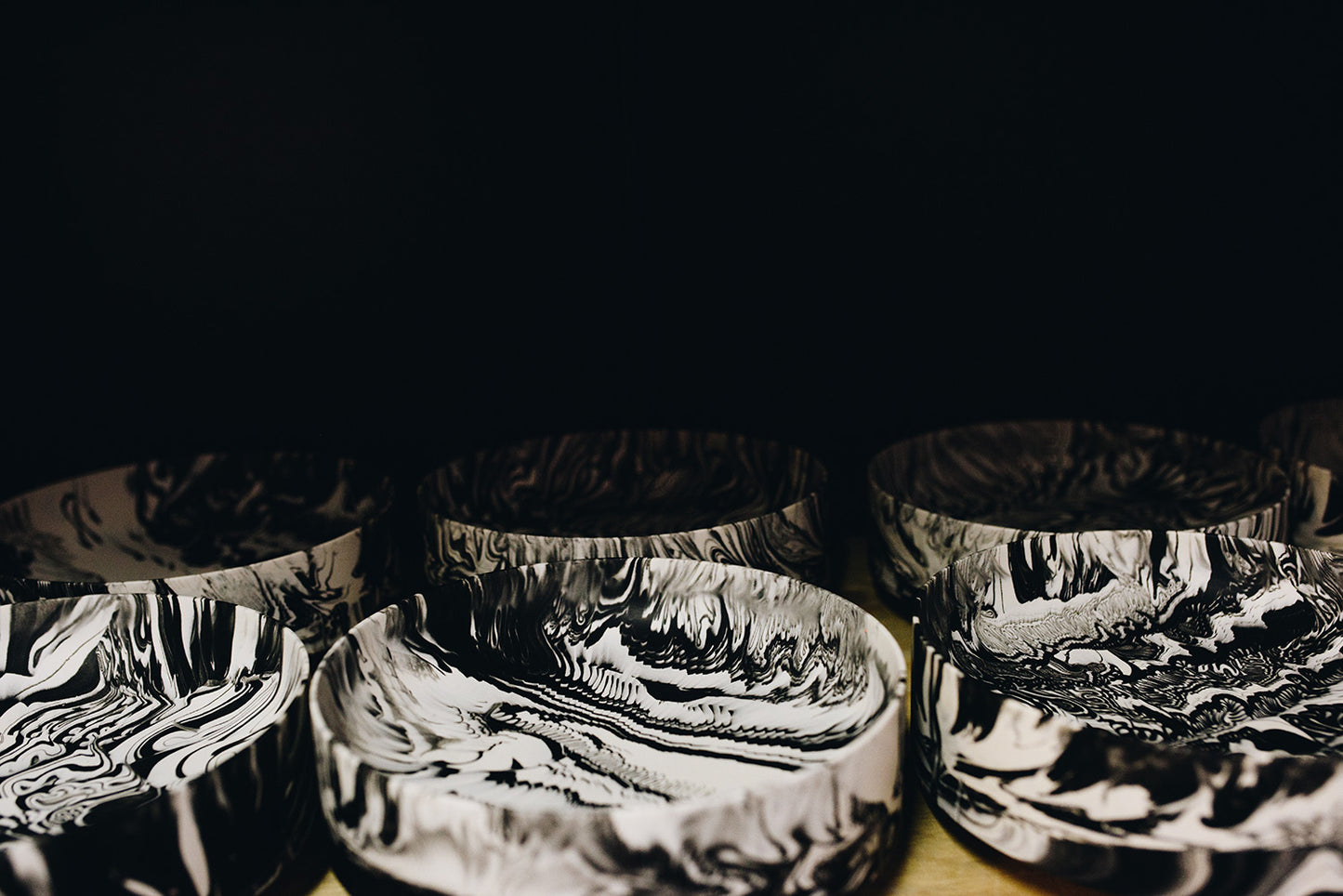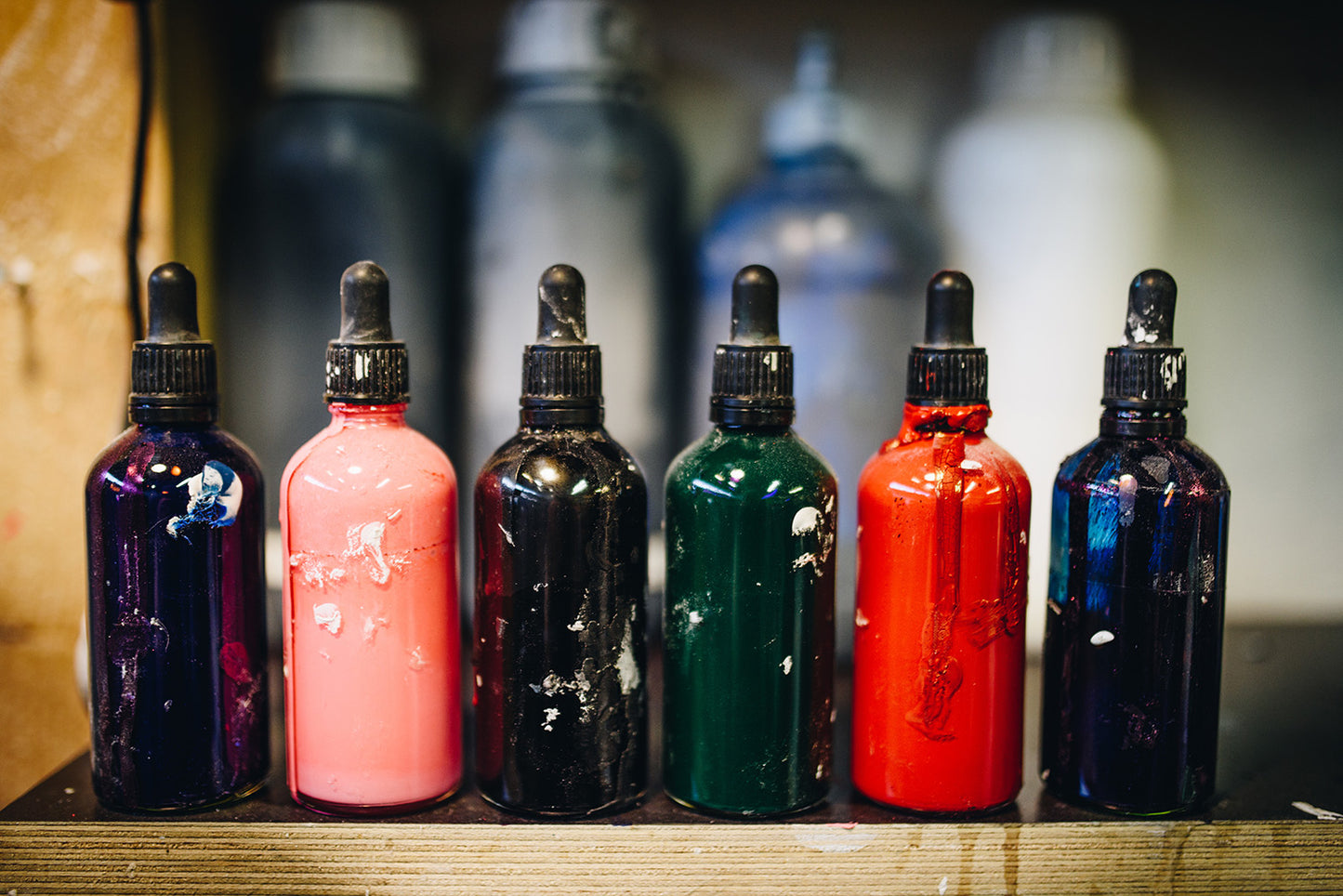 DISCOVER MORE

CONTACT




POLICIES


A leading Scandinavian studio for design partnerships.